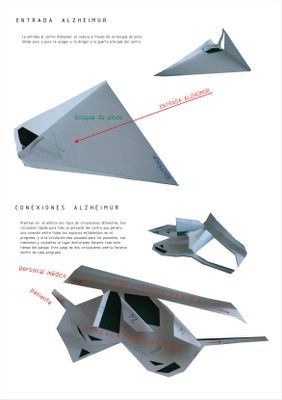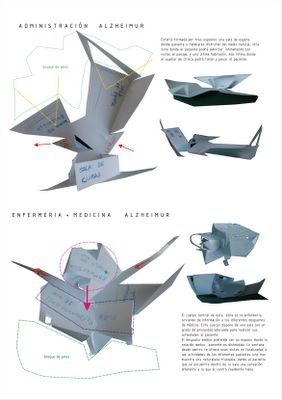 We elaborate the first models in paper according to the brief that is being worked on and the basis that has been established.
These models are no more than a series of folds and in fact the building itself gets twisted in a way to fit into the vegetation and to be placed under the top of the trees. Sometimes the roofs are bent since the trees differ in height.
The first model is about the connection that leads to the building and is divided into two categories according to the speed of circulation; faster for the personnel and slower for the patients and the relatives.
Another model represents the Dementia Unit that is divided into three areas: the waiting room, a breakfast room and medical department.